How to Get Jessica Biel's Perfect Date Looks for CUPIDSPULSE.comw
11qIt's not always easy to replicate your favorite celebrity looks, but this weekend it is! We have some of Jessica Biel's iconic looks that are perfect for any date situation this weekend. Whether it's a weekend getaway, a romantic dinner out, or a casual walk around your favorite city Jessica Biel knows how to pull off the perfect look and now SO DO YOU!
Jessica Biel's Getaway Date
Love this look for a weekend getaway! Always remember black is always a great option, just spice it up with some color pops. I love the way the animal print scarf becomes the center of this outfit.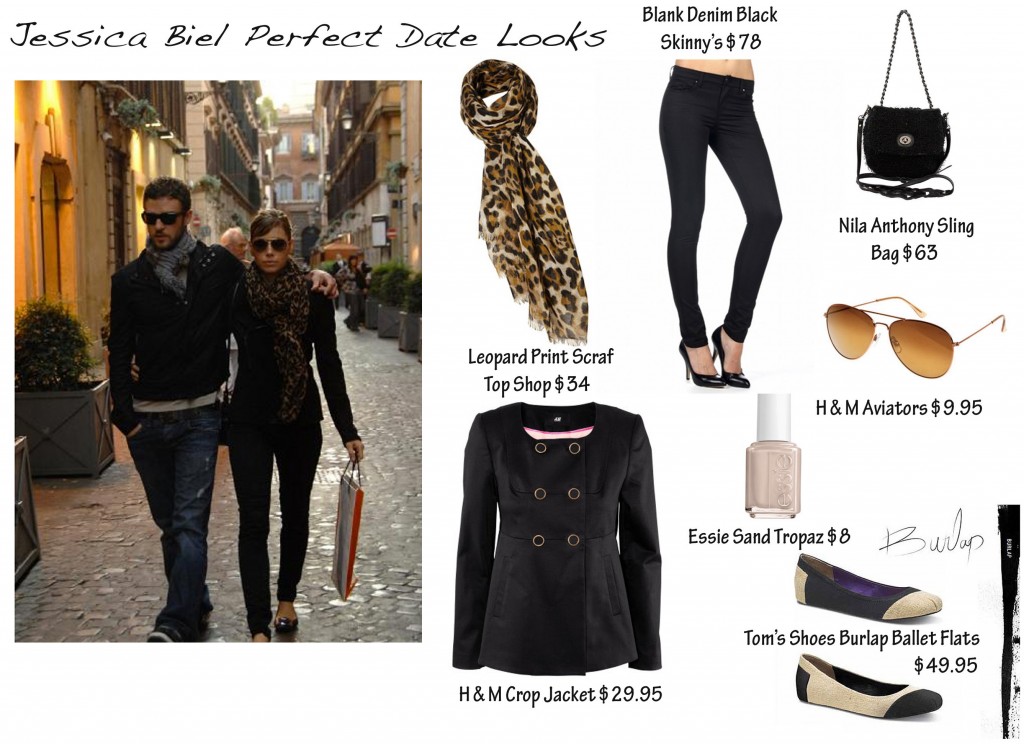 Daytime Date
A great pair of boot cut jeans and a blazer are always a casual look for daytime that anyone can pull off. Jessica wears this perfectly with a dressier necklace and a great pair of wedges. This Basic Blazer shown below is from Forever 21 so don't forget you don't have to break the bank to look fabulous!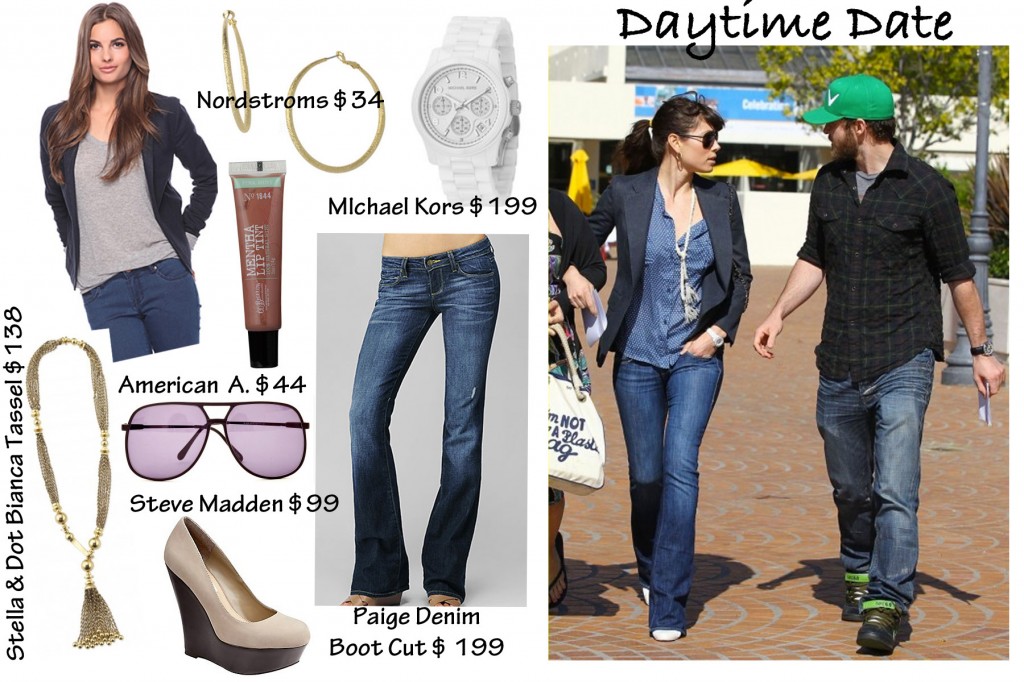 Most of us can't wait for spring and this next look is a great way to incorporate some lighter spring colors into your fall wardrobe. Remember suffering for fashion is one thing but freezing for it is another so dress warm with lots of cute layers.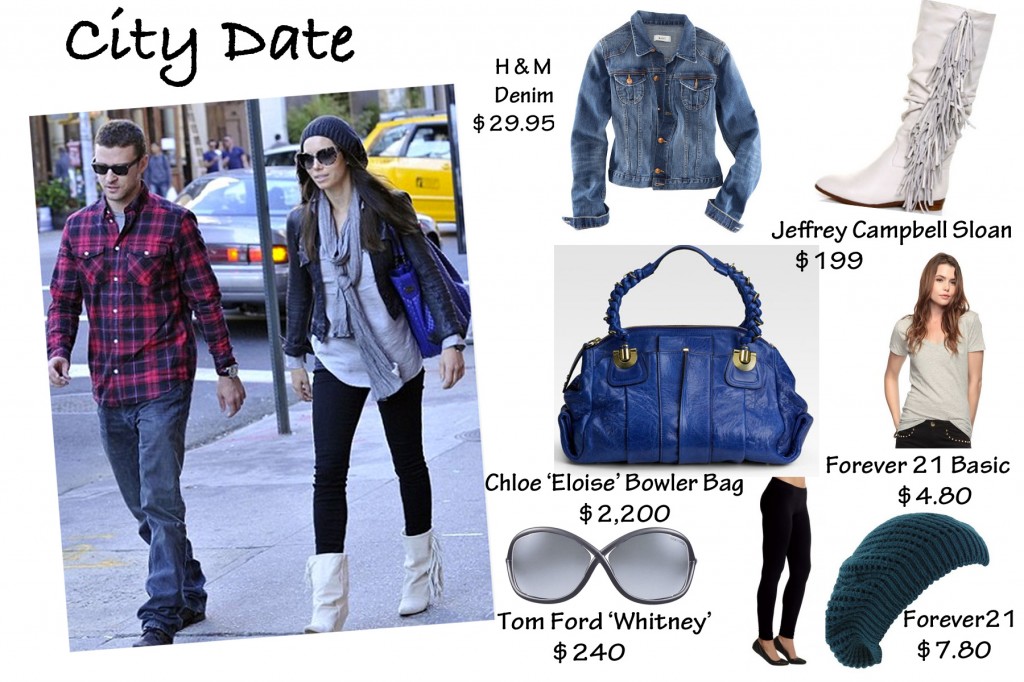 Make sure to leave comments on your favorite looks, for more information, or to tell us how YOU wore it! Make sure to check in every Friday for how to steal more of your favorite celebrity looks. For more fashion tips and stories check out www.vintagesweetandchic.com.
Click to see the full story: http://www.cupidspulse.com/date-outfits-jessica-biel-ann-csincsak-fashion-tips/